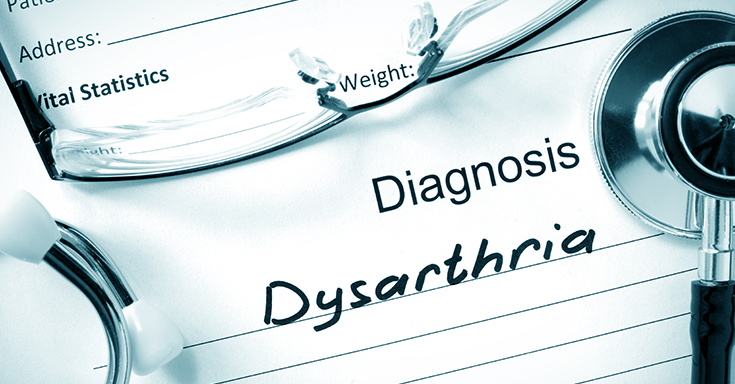 Diagnosing & Treating Dysarthria Online
Dysarthria occurs when the parts of the brain that control movement of speech muscles, for example the lips, tongue, vocal cords, and diaphragm, don't work well. As a result, people with dysarthria experience difficulty speaking with normal diction. Symptoms will vary depending on the severity of the condition. While some people only experience minor speech problems, others have a lot of difficulty speaking.
There are a number of underlying conditions that could result in dysarthria, including:
Amyotrophic Lateral Sclerosis (ALS)
Multiple Sclerosis
Parkinson's Disease
Brain injury or trauma
Muscular dystrophy
Stroke
Oftentimes, someone with dysarthria will experience psychological complications to the condition because a majority of dysarthria symptoms impair someone's ability to communicate. One such complication is social difficulty, which could affect someone's relationships with friends and family and make social situations more challenging. Dysarthria could also lead to depression and social isolation.
During a video consult on TelaCare your doctor will ask you a series of targeted questions to determine if your symptoms point to dysarthria. Then your provider will proceed to determine the best treatment plan for you. Your provider may recommend in-person examination by a specialist if needed. Your treatment plan is based on the duration and severity of your symptoms and your medical history.
Once a diagnosis has been made, your doctor will go over the risks and benefits of the various treatment plans. Treatment for dysarthia is different depending on the severity.
Options for treatment of dysarthria may include:
Speech and language therapy
Treatment for the underlying condition that leads to dysarthria