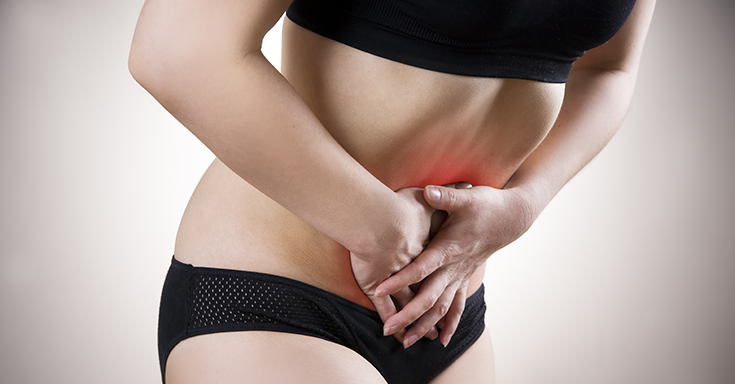 Diagnosing & Treating Premenstrual Syndrome Online
It is estimated that roughly 75% of menstruating women have experienced some form of premenstrual syndrome, more commonly referred to by its acronym, PMS. Those who experience PMS find it occurs regularly and in a predictable pattern. For some women, symptoms can be so predictable that they can even gauge when they will menstruate based on when the symptoms occur.
The physical and emotional issues women experience with premenstrual syndrome may vary from just slightly noticeable to intense; however, you do not have to let these difficulties control your life. Treatments and lifestyle adjustments can help you reduce or manage the signs and symptoms of PMS. You and your online doctor can help determine the severity of your PMS, what type of treatment is best for you, or if a referral to a specialist is required.
During a video consult on TelaCare, one of our board-certified doctors will ask you a series of targeted questions to determine the severity of your PMS. If you have any externally visible physical symptoms of PMS, such as acne – our video capabilities allow you to bring your phone, tablet or desktop close to these signs, so your provider can get a clear view. Your diagnosis will be based on the video exam, duration, severity of symptoms, and your medical history.
Once you've discussed your symptoms, your doctor will go over the risks and benefits of the various treatment plans. Treatment for PMS varies patient-to-patient depending on the severity, but a consistent monthly treatment routine can help you manage and weather its symptoms. Such a routine can be difficult for adolescent and teenage women, so follow-up visits, especially in the beginning of treatment, will be important.
Options for treatment of PMS vary and may include some combination of medications and lifestyle modifications including:
Lifestyle Modifications
Exercise
Emotional support
Reduced intake of salt, refined sugar, alcohol and caffeine
Smoking cessation
Medications:
Diuretics

: These increase the rate of urine production, thereby eliminating excess fluid from the body tissues. There are several nonprescription (including Diurex PMS, Midol PMS, Pamprin Multisymptom, and Premsyn PMS) and prescription (e.g., Spironolactone, Aldactone) options.

Analgesics

 (pain killers): These are commonly given for menstrual cramps, headaches, and pelvic discomfort. The most effective group are nonsteroidal anti-inflammatory drugs (NSAIDs) such as ibuprofen (e.g., Advil, Motrin), naproxen (e.g., Aleve, Anaprox), and mefenamic acid (Ponstel).

Benzodiazepines

: Benzodiazepine alprazolam has been shown in some studies to relieve the depressive symptoms of PMS; however, it is not considered a first-line treatment for these conditions because of its addictive potential. >This prescription cannot be prescribed online.

Oral contraceptive pills

 (OCPs): While older studies failed to provide evidence that oral contraceptive pills could consistently provide relief for symptoms of PMS, newer OCPs, with their improved hormonal formulations, seem to be more beneficial for many women. OCPs containing the progestin drospirenone have even been approved by the FDA for the treatment of PMS, as well as and premenstrual dysphoric disorder (PMDD).

Ovarian suppressors

: Drugs like danazol (Danocrine) have been prescribed to suppress ovarian hormone production, but cannot be used over long periods because of side effects.

Antidepressants

: These are widely used in treating the mood disturbances related to PMS because of their ability to increase brain chemical (opioids, serotonin, and others) levels that are affected by the ovarian hormones. Serotonin reuptake inhibitor (SRI) group of antidepressants seem to be the most effective antidepressants for symptoms of PMS